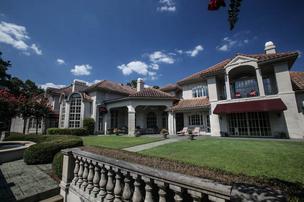 According to a study by 24/7 Wall St, Birmingham's largest suburb, Hoover, ranks as the 28th best city to live in the United States.
The study compiled data from sources including the U.S. Census Bureau, Federal Bureau of Investigation and a number of real estate research sites to come up with the 50 most livable U.S. cities with more than 65,000 residents.
The statistics were broken down into seven categories: economy, crime, education, environment, housing, leisure and infrastructure.
According to the report, "Hoover also offers residents many amenities. In addition to eight museums, nine theater companies and more than 20 golf courses in Jefferson County, the city has many natural parks and community playgrounds. The Birmingham Zoo is also a short distance away."
Here are some of the Hoover metrics that were considered in the final ranking:
Median household income: $70,583
Unemployment rate: 3.8%
Median home value: $251,000
Violent crime per 100,000 residents: 104.5
Average commuter travel time: 24.4 minutes