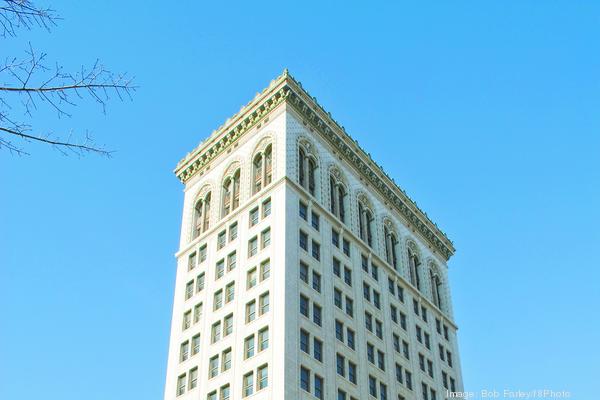 Since downtown's Empire Building was sold in 2012, there's been plenty of speculation about what the future holds for the historic skyscraper that sits at what was once called the "heaviest corner on earth."
Now, it appears the 16-story building could become a hotel as part of Marriott'sAutograph Collection.
That's according to the website of New Orleans-based architecture firm John T. Campo & Associates, which claims the firm is working to convert the historic office building at 20th Street and First Avenue North into a Marriott Autograph Hotel.
Marriott and the Empire's owner, John Tampa, declined to comment on the project this week, but a few of the development's details are available for public viewing on the architect's website.
The site claims one of the project highlights will be a speakeasy club and said the project will be an adaptive reuse concept that will likely utilize historic tax credits.
While the owner of the Brown Marx Tower, another building on the "heaviest corner,"has hinted for a while that building's redevelopment will involve multifamily units, the Empire has long been eyed as a potential hotel.
Shortly after Tampa purchased the note on the building in 2012, sources told the BBJ that he was planning a boutique hotel for the building. Tampa later told the BBJ that low-income apartments were planned for the site, with financing being the deciding factor to change from his initial hotel plan.
Of course, the financing environment has changed over the past two years – and the state has also launched a new tax credit program to encourage historic renovation projects.
Tampa's Ascent Hospitality LLC has owned multiple hotels in the area, including the SpringHill Suites by Marriott in downtown Birmingham.
In addition to the architecture firm's website, several sources have told the BBJ that a boutique hotel is once again planned for the site. Tampa did indicate an announcement about the Empire was imminent, but he would not go into details in a phone conversation with the BBJ this week. The architecture firm deferred comments to Tampa.
This isn't the first time a Marriott hotel has been in the works for downtown Birmingham. Harbert Realty Services had plans for a $61 million Marriott project in 2007, but those plans were scrapped when the recession hit and financing was not available.
The Empire project isn't the only hotel project in the works.
Currently, the nearby Redmont Hotel is undergoing a renovation as part of a $20 million project its new manager at Hay Creek Hotels hopes will turn it into a destination. Redmont plans to open its doors again in the spring.