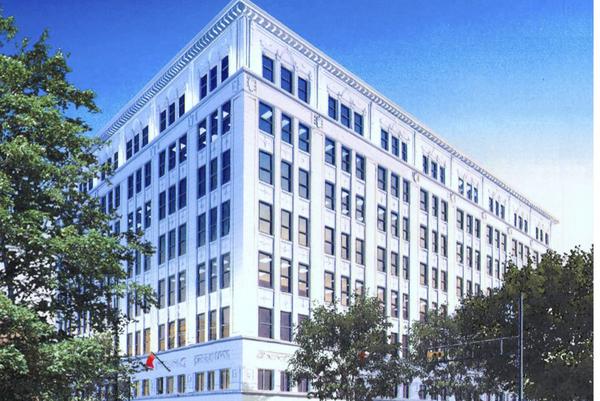 No official groundbreaking date has been set by Bayer Properties, but work on the Pizitz building could begin around the first of the year.
The Birmingham City Council will consider this week a number of resolutions that will finalize agreements between the City of Birmingham and Pizitz LLC regarding improvements to sidewalks, lamp posts and the pedestrian bridge between the building's parking deck and the main structure.
"It's more pieces to the puzzle being put in place so we can get started on the project," said Bayer Properties Principal David Silverstein in an interview Monday afternoon.
Back in the spring, the council voted to approve $1.9 million for enhancements to the block at Second Ave. and 19th Street N, that mainly focus on cosmetic repairs around the building.
"It's exciting to be talking about this because it means we're getting closer," Silverstein said.
The city also agreed to back Bayer Properties on a $3.2 million Section 108 loan for the renovation project that will bring 145 living units to the 211,000-square-foot building.
The other 22,000 square feet will be dedicated to retail and office space.
Item 17 on this week's agenda also addresses utility vaults that must be installed by Alabama Power, Alabama Gas Corp. and Birmingham Water Works.
Silverstein said the goal is to begin the project right before the end of the year or right after the start of 2015.